Highly affordable, incredibly durable and extremely versatile, there's no better option for your business than commercial vinyl flooring. Dollar for dollar, you'd be hard-pressed to find a better value than vinyl.
Available in planks, sheets and tiles of all sizes, and perfectly imitating the appearance of wood, stone and even terrazzo, today's vinyl flooring is nothing like what you think you know.
Engineered to last, vinyl floors are easy to maintain and can suit any budget. Like other flooring options, vinyl is available in a wide range of design options, including colors, textures, patterns and styles. Unlike other options, however, vinyl is kind to your bottom line. With routine care and cleaning, you can count on durable and beautiful performance from your vinyl floor for years to come.
Are you ready to start enjoying the many benefits of vinyl flooring your commercial space? Turn to Floor Expo for all of your vinyl flooring needs! With us, you'll be able to find high-quality vinyl flooring as planks, tiles and sheets, as well as vinyl/laminate composite (VCT) flooring at our
flooring showroom in Fairfield
. We offer all of the industry's top brands, including
Mohawk
, Armstrong and more.
Discover the many benefits and features of vinyl floors by requesting your free quote now. We promise a prompt and courteous response delivered by a friendly and knowledgeable flooring professional.
As experts in vinyl flooring, we proudly carry the best brand manufacturers.
Select a material to see more information about it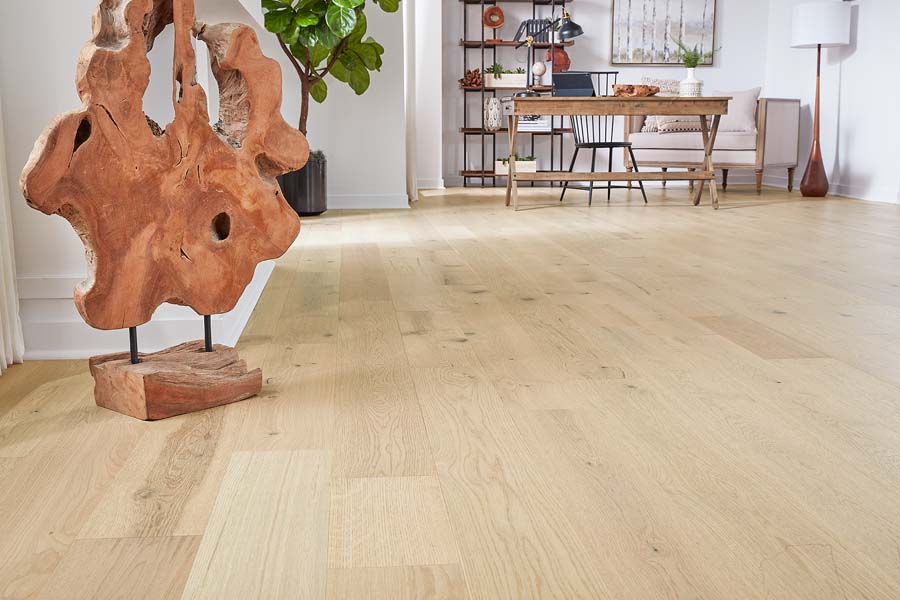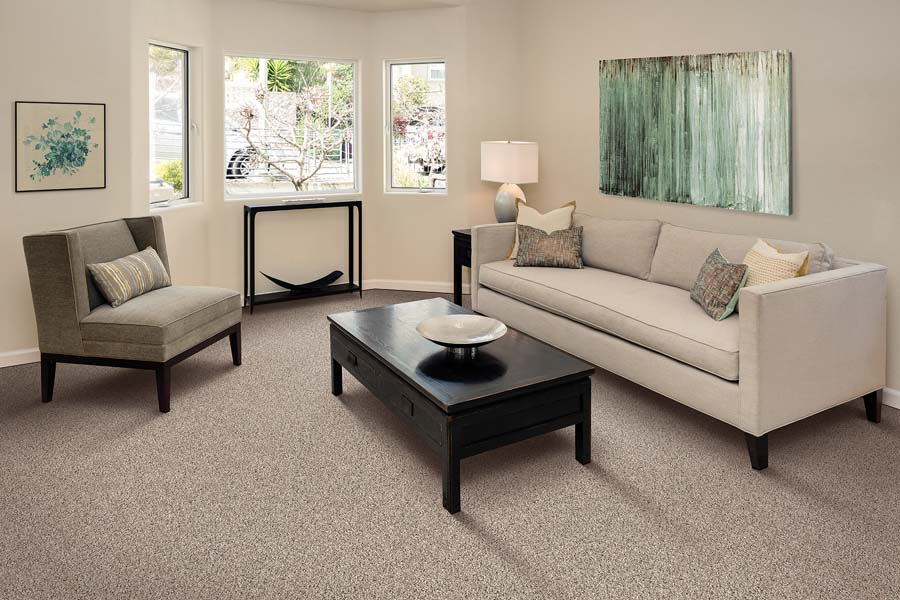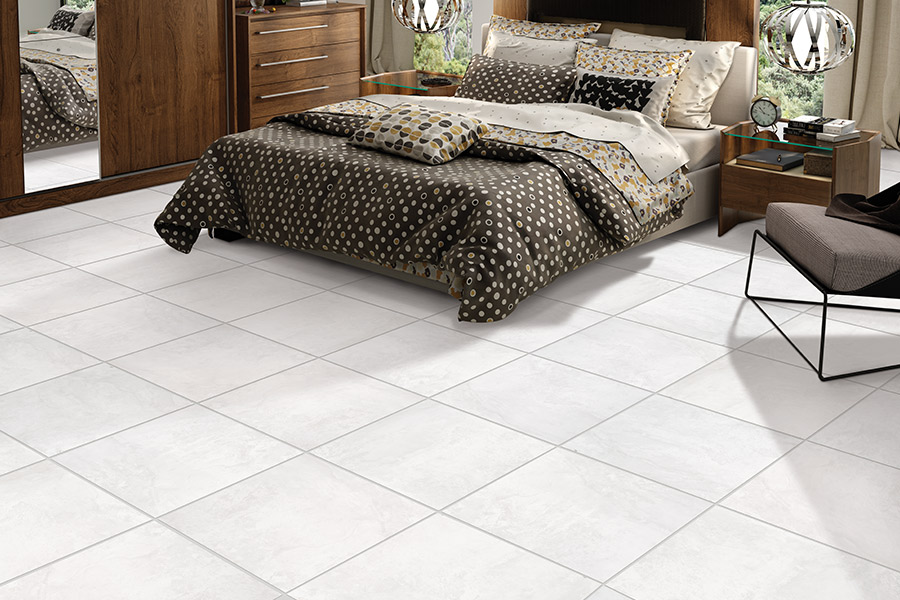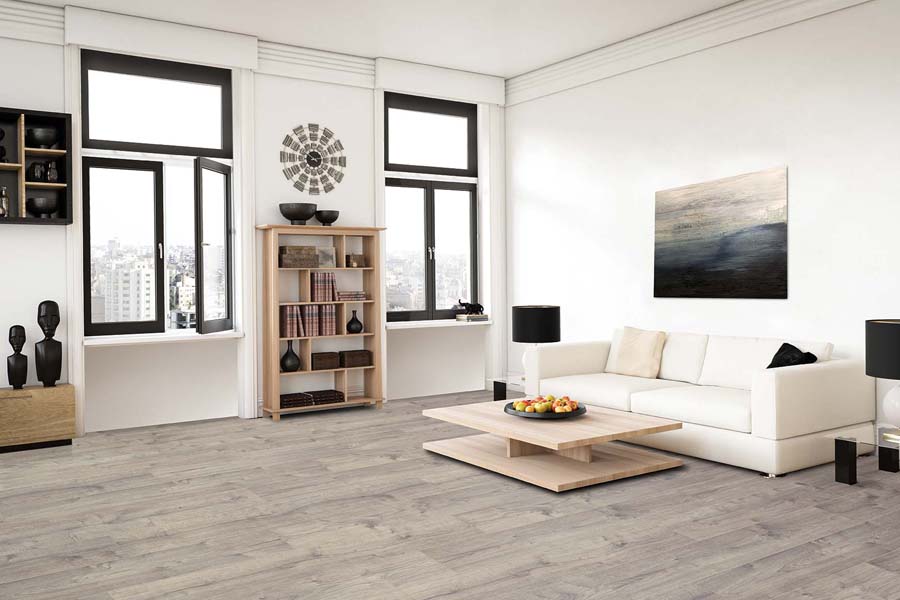 As New Jersey's leading hardwood installers, we proudly offer the following brand manufacturers:
There are so many reasons to choose commercial vinyl flooring for your business. Here are just a few of them:
Moisture Resistant - When it's installed properly, commercial vinyl flooring is completely impervious to moisture. This makes vinyl flooring a viable option for all kinds of applications, from restaurants to hospitals.
Low Maintenance - Vinyl flooring is one of the easiest commercial flooring options to care for. Keeping it free of dirt, dust, pollen and other allergens is as simple as sweeping and mopping them away.
Durable - Vinyl flooring is made to be incredibly durable, which is one of the reasons why it's so ideal for commercial spaces. Vinyl is designed to withstand a wide array of abuses, from heavy foot traffic to stains.
Longevity - No business owner wants to invest in a commercial flooring option that they'll just need to replace in a few years, and with vinyl, you can rest assured that you're making an investment that will last. Commercial vinyl floors are designed for long-lasting performance.
Style - No matter what your business's existing style may be, you're sure to find an option that will complement it with vinyl flooring. Vinyl flooring comes in a huge selection of colors, styles, patterns and textures, and you can even purchase options designed to look just like the priciest commercial flooring options, including real stone, hardwood and tile.
Easy to Install - Would you love to install your new floors without having to shell out the cash for a contractor? If so, look no further than vinyl flooring. Vinyl flooring is incredibly easy to install, and since it requires no special tools or knowledge, it makes a great, do-it-yourself project.
Affordable - If there's one thing every business owner should be cautious of, it's the budget, and when you want a budget-friendly flooring option for your commercial space, you're going to love vinyl flooring. At just a few cents per square foot, the cost of vinyl flooring is much more palatable than other options; plus, since it's easy to install it and maintain yourself, you'll save even more with vinyl flooring!
Resistant to moisture, scratches and stains, vinyl flooring applications are endless.
Vinyl can be used in a huge variety of commercial areas, including:
Hospitals
Doctor's offices
Laboratories
Veterinarian offices
Supermarkets
Salons
Showrooms
Retail stores
Your flooring can have a huge impact on the style, energy efficiency and functionality of your home, and when it's time to install, upgrade or replace your flooring, it's important to turn to flooring contractors you can trust. At Floor Expo, we're proud to say that our dedication to excellence has earned us the Angie's List Super Service Award. And, best of all, we back up our hard work with a one-year labor warranty on every project.