Residential Vinyl Flooring
Forget what you believe about vinyl flooring. Thanks to today's innovations in materials and manufacturing, vinyl floors are making a beautiful comeback. Available in sheets, tiles and planks, this inexpensive floor choice is valued for its affordability and beauty. Engineered to copy the look, texture and style of natural wood or stone, vinyl adds warmth, style and elegance without the hefty price tag that accompanies other residential flooring choices.
Vinyl flooring is a great option for any home.
There are so many reasons to choose vinyl flooring in your home. Here is just a few of them: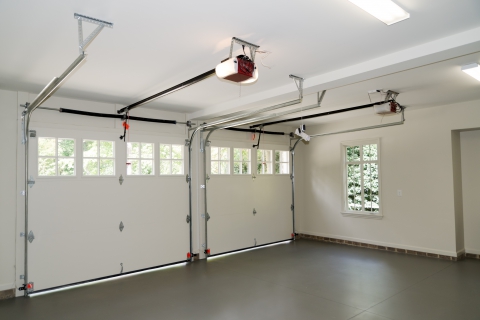 Moisture Resistant – While you could choose almost any flooring option for your living room or bedrooms, when it comes to kitchens, bathrooms, laundry rooms and other areas with a lot of moisture, your options are limited. Vinyl flooring, on the other hand, is completely resistant to moisture, and you'll never have to worry about it molding or warping.
Adaptable – Did you know that vinyl is adaptable to use in virtually any setting? That's right, vinyl's ability to resist moisture makes it ideal for any room in your home, from the kitchen to the laundry room.
Design – In terms of design, the possibilities are endless where vinyl flooring is concerned. Vinyl comes in a wide range of colors and styles, and it can even be manufactured to look just like high-end flooring options that could easily break the bank, like hardwood, tile or stone.
Easy to Clean – If you're looking for a flooring option that will simplify your cleaning process, vinyl flooring is the answer you've been looking for. Due to its ability to withstand moisture, you can easily clean your vinyl floors simply with a broom and a mop — there is no special equipment required!
Easy to Install – Do you want to avoid having to call in a professional to install your new floors? If so, vinyl is a great choice, as it comes in either sheets or planks, both of which are easy enough for almost any homeowner to install without professional help.
Affordable – When you compare vinyl to most other flooring types, it's easy to see why it's a top choice for people who don't want to their new floors to break the bank. With vinyl, you aren't looking at a huge, upfront investment, and since it's long-lasting, it sustains its value well over time.
Because of the affordability and versatility of vinyl floors, it's possible to use it in almost any room. Consider vinyl flooring for the following areas:
Kitchens
Bathrooms
Basements
Foyers
Mudrooms
Laundry rooms or anywhere else in the house
Specific Product Types:
Turn to Floor Expo Inc. for a wide range of vinyl flooring options.
At Floor Expo, we have all of the vinyl flooring options you can imagine in our one-of-a-kind flooring showroom. We carry all of your favorite brands, including Mohawk, Mannington, Karndean and more, and you can see our wide selection for yourself when you stop in today!
Discover why so many frugal homeowners are now choosing vinyl flooring as their preferred flooring choice by requesting your own free quote from Floor Expo. We promise the area's best quality products and unparalleled customer care to every client. We even offer free design consultations!
Always focusing on quality, Floor Expo is proud to offer homeowners a selection of vinyl flooring products from the following industry-leading, recognized and respected vinyl flooring manufacturers: