Commercial Vinyl Flooring
Highly affordable, incredibly durable and extremely versatile, there's no better option for your business than commercial vinyl flooring. Dollar for dollar, you'd be hard-pressed to find a better value than vinyl.
Available in planks, sheets and tiles of all sizes, and perfectly imitating the appearance of wood, stone and even terrazzo, today's vinyl flooring is nothing like what you think you know.
Engineered to last, vinyl floors are easy to maintain and can suit any budget. Like other flooring options, vinyl is available in a wide range of design options, including colors, textures, patterns and styles. Unlike other options, however, vinyl is kind to your bottom line. With routine care and cleaning, you can count on durable and beautiful performance from your vinyl floor for years to come.
Resistant to moisture, scratches and stains, vinyl flooring applications are endless.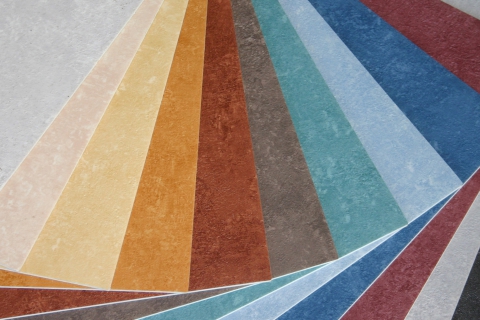 Vinyl can be used in a huge variety of commercial areas, including:
Hospitals
Doctor's offices
Laboratories
Veterinarian offices
Supermarkets
Salons
Showrooms
Retail stores
You'll be able to find high-quality vinyl flooring as planks, tiles and sheets, as well as vinyl/laminate composite (VCT) flooring at Floor Expo in New Jersey. Discover the many benefits and features of vinyl floors by requesting your free quote now. We promise a prompt and courteous response delivered by a friendly and knowledgeable flooring professional.
As experts in vinyl flooring, we proudly carry the following brand manufacturers: